Excellent, a destination in itself! The place is amazing, the restaurant offers vegan and gluten-free options, and the views over the lake are excellent. Highly recommended with nature activities within the resort.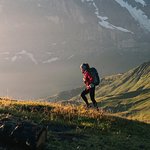 Sofia V
Barcelona, Spain
We spent 4 divine days trekking along trails that led us to places with a very special view and magic. The animals at Peuma Hue have a privileged place. The dogs and horses are pampered with a lot of affection and give guests all the love they receive. Like Charly, the dog that is a mountain guide. A true little sun.
Alejandra Luque
Rosario, Argentina
Excellent place, excellent service, the views are wonderful, privileged view of Lake Gutiérrez, at night the stars are incredible, you can easily appreciate the Milky Way, the food is wonderful, its activities complete and safe. I felt like I was a guest of the owners celebrating Christmas. It is a well-kept secret of Argentine Patagonia. 100% recommended.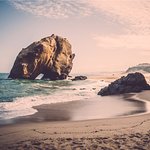 Roberto S
City of Mexico, Mexico